Project aims
The overall objectives of this project are efficient contributions to the sustainable maintanence of the Meckong delta system. This includes the development of sustainable protective measures focusing on the coast- and shorelines to decrease erosion in these areas.
Providing alternative, adjusted building materials and renewable energy
Decreasing groundwater exploitation to reduce land subsidence
Die Identifying and providing alternative waterressources to substitute groundwater exploitation and withstand droughts and dry phases
Establishing of the required infrastructure to provide the region with water (processing, storage, distribution etc.)
To reach these overall objectives, the joint project is devided into six connected interdisciplinary work projects (WP).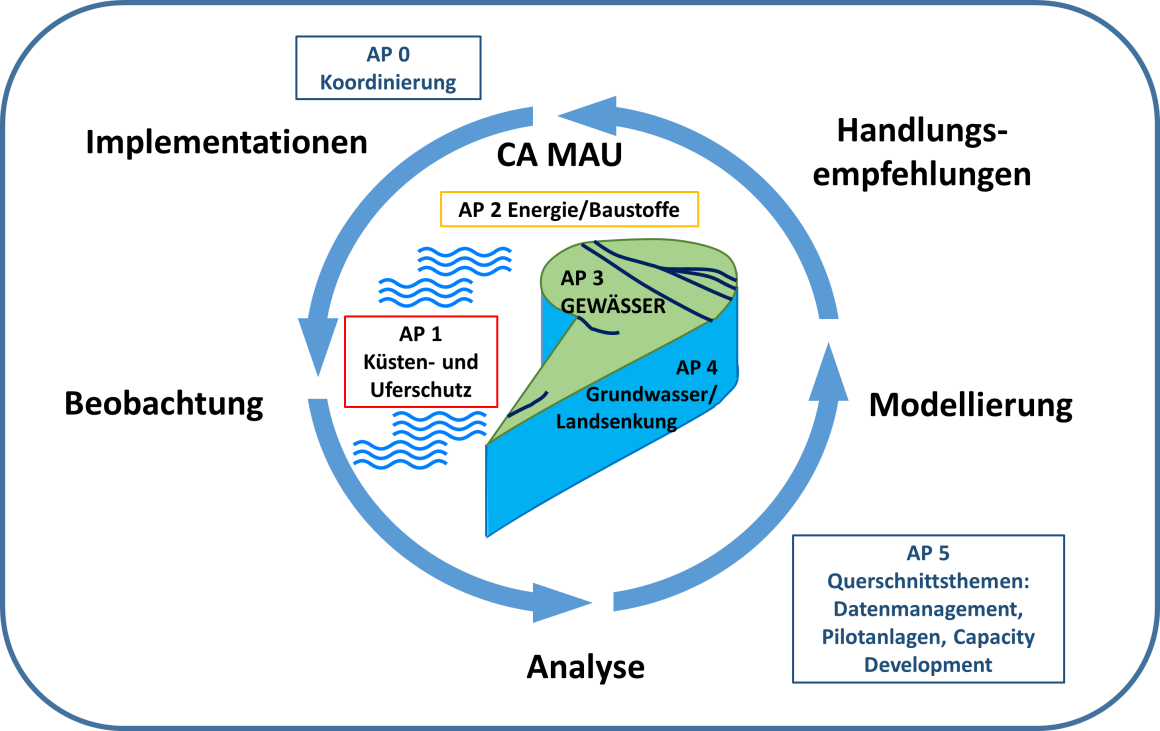 Structure and connections of the project ViWaT Engineering